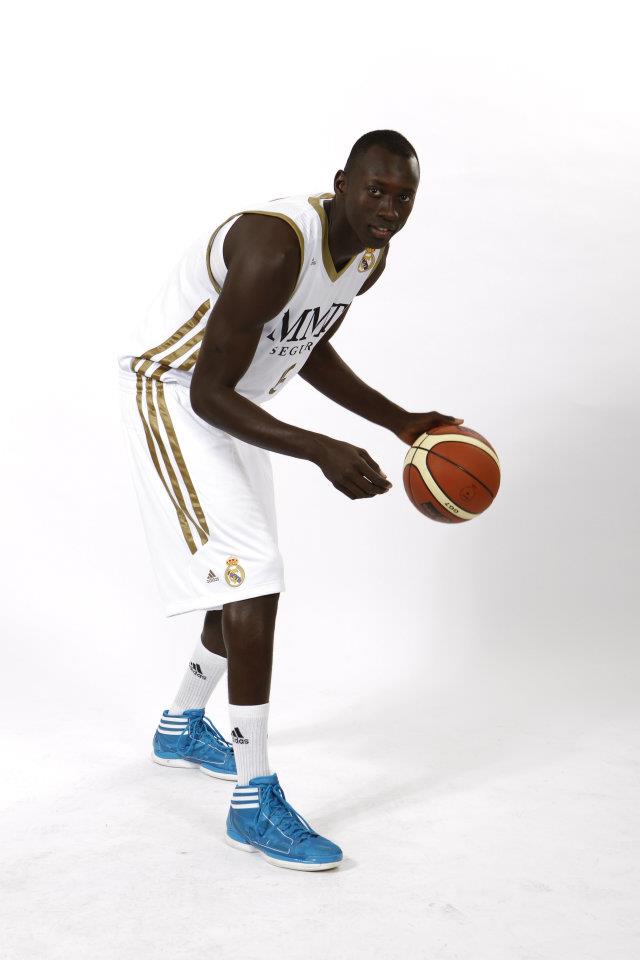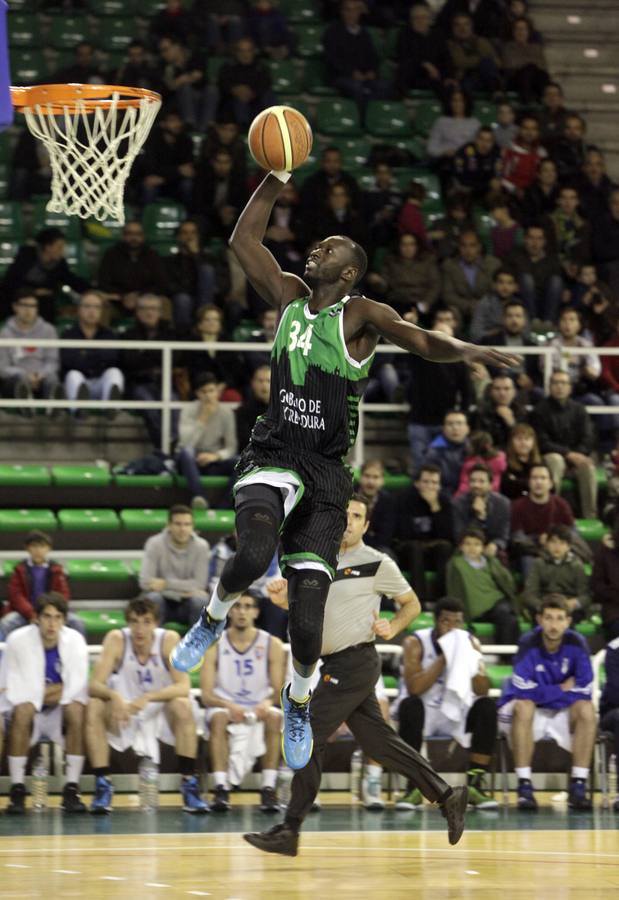 Birthplace: Dakar (Senegal)
Birthdate: 28/06/1992
Position: Power forward / Center
Weight: 101 kg.
Height: 2,08 m. (6´10´´)
Nationality: Senegalese, formed in Spain since 2007
Mansour Kasse has great athletic ability, versatility – being a very complete player on both sides of the basketball court. Offensively, he has a good shot from 4–5 meters and a variety of resources and movements, scoring easily with both hands. Defensively he is very hard and difficult to overcome, especially in positions close to the basket, where he is a dominant player. Mansour Kasse has a great ability to capture the defensive rebound, allowing the team to start the fastbreak thanks to his vision to make and complete the first pass. His enormous reach enables him to block shots and steal the ball from rivals who play from different positions (guards, forwards, centers). The great Nigerian center Hakeem Olajuwon is Mansour's inspiration.
Kasse arrived in the summer of 2010 to Real Madrid from Baloncesto Majadahonda, after making an impact at the U-18 Spanish basketball championship.
In 2011/2012, he has been a dominant power-forward in Real Madrid B (Spanish's EBA division), coached by Alberto Angulo, and he has been training and traveling with the Real Madrid's first team, in Spanish ACB League and Euroleague.
On August 2012 he signs for the Spanish team Basket Navarra Club. On 7 September he debuts in a match against Palencia Baloncesto, in which he scores 17 points.
In the summer of 2013 he signs for Caceres Basket, a team that in the previous season was about to be promoted to ACB League, losing in the Semifinals of the 2013 LEB Oro Playoffs. In the week 16 of the 2013/14 season, Kasse was named the best center of the league.
In the summer of 2017 he signed for Vevey Riviera Basket of the LNA, the Swiss 1st Division.
Since 2018/19 he's played at the Bahrain Premier League, winning the Bahrain's Cup, averaging 22.2 points, 15.7 rebounds and 2.4 blocks, coached by Sam Vincent (former NBA head coach and NBA champion as a player).
Mansour Kasse has been international Under-16 and Under-18 with Senegal. At the age of 16, he played at the 2008 FIBA Africa Under-18 Championship, where they reached semifinals.
In the summer of 2013 and 2015 he joins the Senegal National team to participate in the FIBA Africa Championship.
More info: http://en.wikipedia.org/wiki/Mansour_Kasse
Teams
Arona Basket Sur (2007-2008)
Real Club Náutico de Tenerife (2008-2009)
Baloncesto Majadahonda (2009-2010)
Real Madrid B – EBA (2010-12)
Basket Navarra Club – LEB Spain (2012-13)
Cáceres Basket – LEB Spain (2013-16)
JS Kairouan – (2016-17)
Vevey Riviera Basket – (2017-18)
Sitra Club (2018-19)
Al-Riffa (2019)
Al Hala Sports Club (2019-20)
Samaheej Club (2020-21)
FC Cartagena CB (2021)
Senegal National Team
Highlights